It is almost impossible to look at a piece made using the Amigurumi technique in crochet and not fall in love with the wealth of details it contains in that piece. In addition, the materials made through Amigurumi are very popular today to give gifts to those we love, important dates are coming, one of them for example is Mother's Day.
Why not buy thread and needle to get your hands dirty is to present her with this beautiful cat in Amigurumi, besides being cute and so delicate and I'm sure she will love it. Another cool thing about the Amigurumi pieces is that you can recreate the character you want, even the most famous ones.
Here in this tutorial we will teach you the most standardized model, more if you want to learn other models in this technique just explore our website to appreciate all the content we have available for learning, here on our portal it is full of tips, tutorials and step by step step for beginners and even the most experienced ones who want to learn new parts.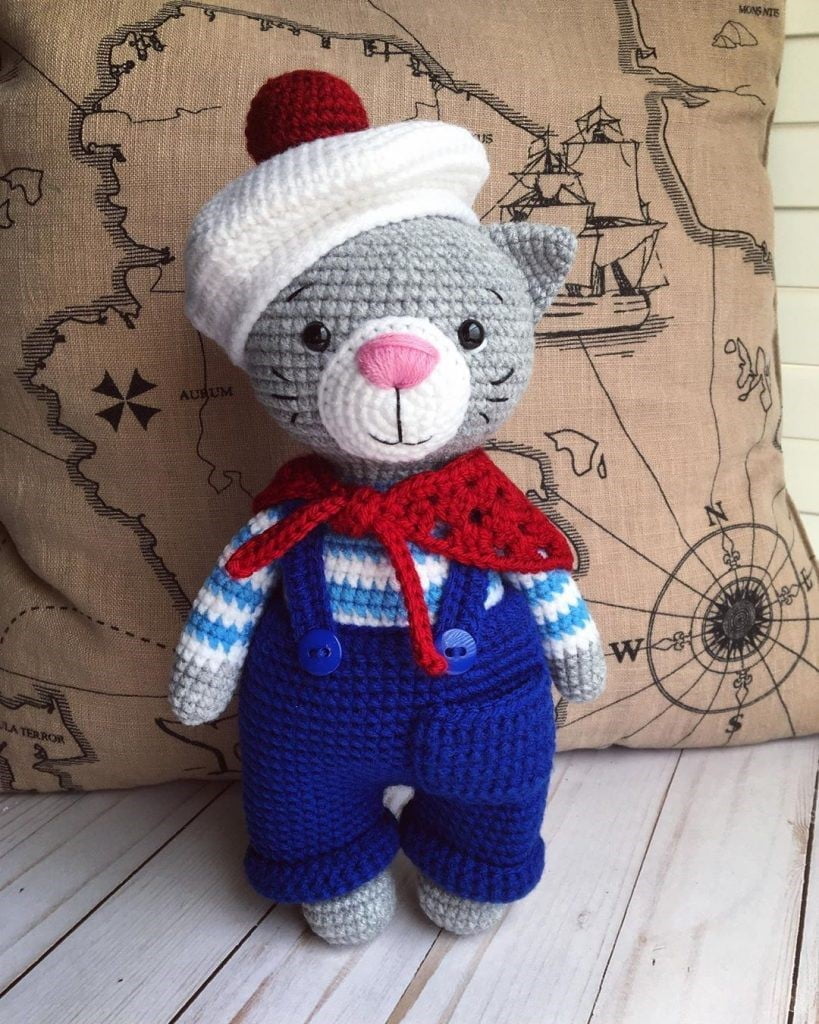 We are sure that you will dive with us in this incredible world of great taste and creativity. Another interesting thing about this technique is that in addition to being very simple, it is practical and you can start thinking like a business model.
This is because it is not every place today that sells Amigurumi, how about making the best known characters and selling them, making an exhibition of amigurumi characters on social networks, we are sure that it will be a sales success and you will still be able to earn extra income with that, with the value of the material that is extremely cheap.
You will be able to make money, of course everything will depend on your time, but the return is advantageous. I myself knew crochet as a therapy and today I take this hobby as extra income, turn it around and move it after I divulge some works that are commissioned.
This is because the stitches in crochet is a true work of art, it is very rewarding to take a piece in crochet and know that we did it, being you are a person who likes to crochet but you think you will not be able to make one for the way you are.
You can get it out of your head, crochet is a part for lovers, this is because everything you do with love, being learned with love is exactly the practice that will make you perfect.
The ability to take the thread is a needle and transform it into whatever you want, and anyone who is starting now in this business can learn, just persist and have the will to practice.
An important tip that we leave is that you look for interesting sources and rich in information, it is not for nothing! Plus our website is incredible, complete well filled with information from wonderful professionals in the crochet market that teach you step by step how to make each piece exposed here.
So dear (a) it is time to put everything you have been learning here with us into practice, including we will teach you through this wonderful official step by step how to make this cute crochet Amigurumi by clicking here.