Hello friends and followers, I hope you are well in this quarantine and very excited and ready to start an amazing crochet jacket, the pattern we are going to make today is sensational, I am sure you will love this work of art.
This crochet pattern is very beautiful and with a simple and very enlightening description, in this crochet pattern we used the pink thread and it was wonderful, but you can use any color you want.
This crochet pattern is free, and it helps you start your project at a lower cost, our aim is always to help our followers with free crochet patterns. The moment on the world stage is critical and it is time to save money.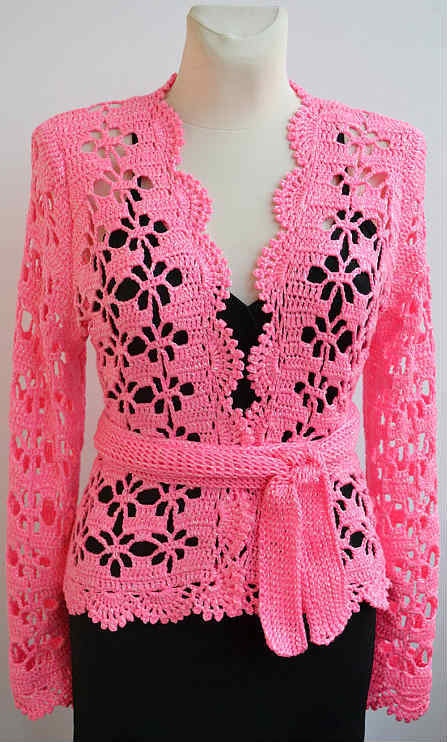 Every day we always seek free patterns, and we prepare articles with affection so that it will please all of our followers, so that everyone can crochet at will and create beautiful and maguinific crochet pieces.
Many readers came to us asking if we have an idea of ​​values ​​in relation to crochet pieces, but, we always make it very clear, that measuring or limiting values ​​to crochet pieces is not possible, because in all regions of the world, handicraft in yarn of crochet behaves in some way, making it impossible to put a price on the work of the artisan.
So friends, for those who want to have an extra income with the patterns of crochet, evaluate how much you will spend with the materials and the cost you will have when making the crochet piece, think about the time that will be spent to make the pattern of crochet and the time it took to finish the piece and set your price.
We wish all our followers a great weekend and may God bless …. kisses in the heart !!
Free Pattern Available: Pink crochet jacket